Added a new gallery with pics of lightning, sunsets, rainbows and more.
In keeping with the annual posts occurring in June, here's some random photos taken in Paris and the Loire Valley.
Added some random photos of, and around, New York City.
Civil War reenactors take a break from parading on the green.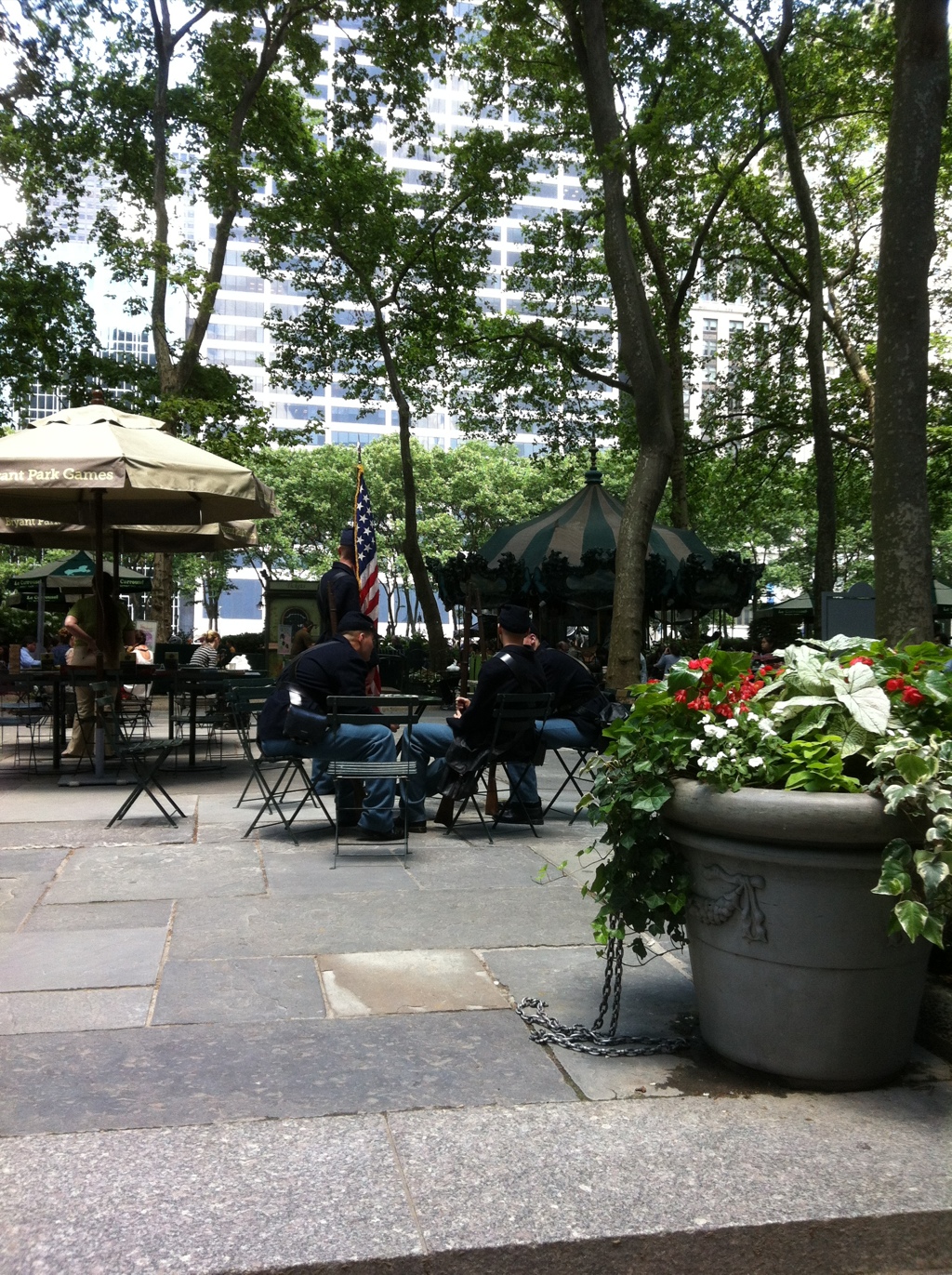 Added some photos of this afternoons walking tour of lower Manhattan. It's amazing what, in the space of just 30 minutes or so, you can walk passed. Wall Street, the site where George Washington took the Oath of Office to become the 1st President, Ground Zero, the Stock Exchange, etc.
While out and about a couple of weeks ago, I stopped by Rockefeller Center to take some pictures from the observation deck on the 70th floor.  It was a beautiful day, but a little hazy… the shots still came out pretty good.  The view from here is outstanding, with lines MUCH shorter than at the Empire State Building.  I'll have to come back a couple of times for night-time and clear-day shots.
Added a few photos from my cross-country roadtrip/move from LA to New York.